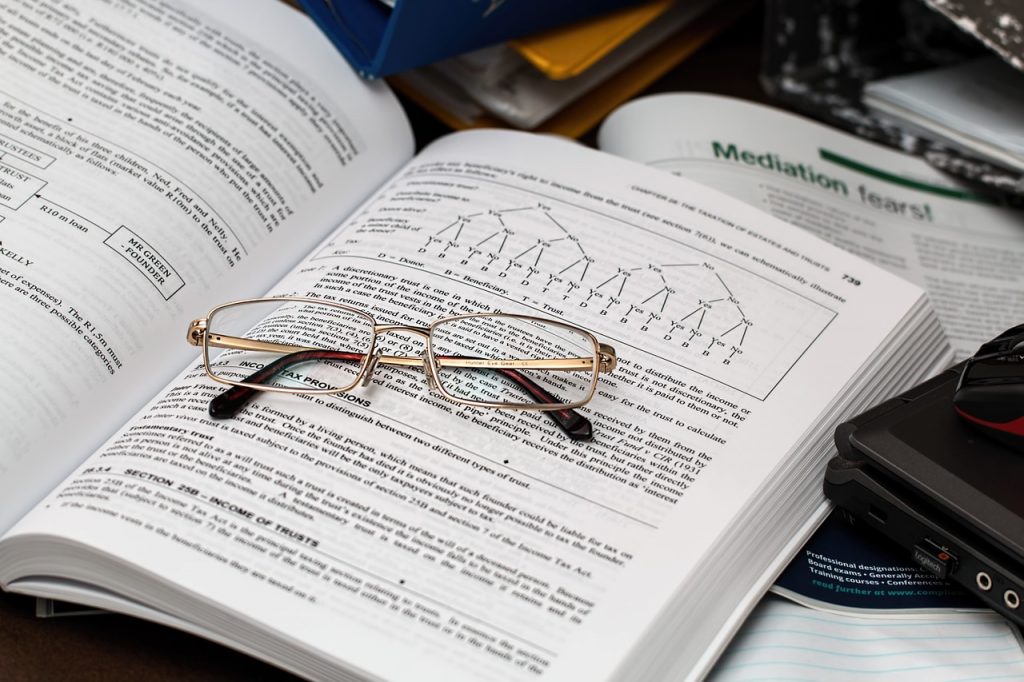 5 Finance Books Every 20-Something Should Read
All young adults should understand how to manage their money and save for retirement. Unfortunately, many Canadians are struggling with certain aspects of their finances. A survey by TD Bank Group notes that at least 62% don't know where to find financial advice — whether it is how to invest or how to budget properly.
Aside from talking to a financial advisor, you can also get valuable advice and information from money management books written by various finance professionals. So in this post, we've listed some of the essential finance books every 20-something should read if they want to achieve financial success in the future.
Top 5 Finance Books for Young Adults
1. I Will Teach You To Be Rich
Written by American entrepreneur Ramit Sethi, this book details a rigorous, six-week personal finance program for young adults who want to get a better hold of their finances with the least amount of effort. Unlike most finance guides out there, Sethi doesn't just tell you how to maximize your 401(k) account or automate your savings. In fact, he even tells readers that being "rich" doesn't mean raking in as many dollars as possible. Sometimes, it's just about being able to choose what you value the most. Sethi's fresh, irreverent, and breezy take on personal finances makes him and his advice very relatable for 20-35-year-olds.
2. The RESP Book: The Simple Guide to Registered Education Savings Plans for Canadians
Becoming a parent in your 20s can be tough. As a twenty-something, you might not be as financially established as those who become parents in their 30s or 40s. For this reason, you're going to want to take all the necessary steps to ensure that you won't struggle to pay for your child's needs and education when the time comes. Thankfully, Mike Holman lays out a guide on how to open and maximize an RESP for your child. An RESP or a Registered Education Savings Plan is a tax-advantaged account that can help Canadians save for higher education. No matter how young your child is, it's never too early to start understanding your options and save yourself future stress. Holman details everything you need to know about RESPs in an easy-to-digest fashion ⁠— from how to set it up to various RESP withdrawal and contribution rules.
3. The Investment Answer
Business experts Daniel Goldie and Gordon Murray penned The Investment Answer to help newbie investors make better decisions. Whether it's how to allocate your investment funds on stocks, bonds, and cash or how to know when to invest with a professional, Goldie and Murray's guide to investing can help you discern when to push through (or hold off) with an investment.
4. The Millionaire Next Door
Even if this book was published more than 20 years ago, young adults could get a lot of valuable financial information from Thomas J. Stanley and William D. Danko's guide. Containing more than 20 years of research into the key characteristics of America's millionaires, this book can help you understand the basics of personal finance and eventually develop good money habits.
5. Get a Financial Life: Personal Finance in Your Twenties and Thirties
There's a good reason why Beth Kobliner became a New York Times bestselling author. Young adults hate overly complicated advice, so Kobliner simplified the best personal finance advice into a quick and readable crash course that anyone can easily understand. Tackling relevant subjects such as student loans, credit card debt, insurance, investing, and saving for retirement, this book has a ton of good financial information that 20-somethings can use in their day-to-day lives.
Last Words
Reading finance books can significantly improve your financial literacy and help you achieve freedom. For more book lists and insights, be sure to check our other online book reviews on Wiki Livres.
About Author