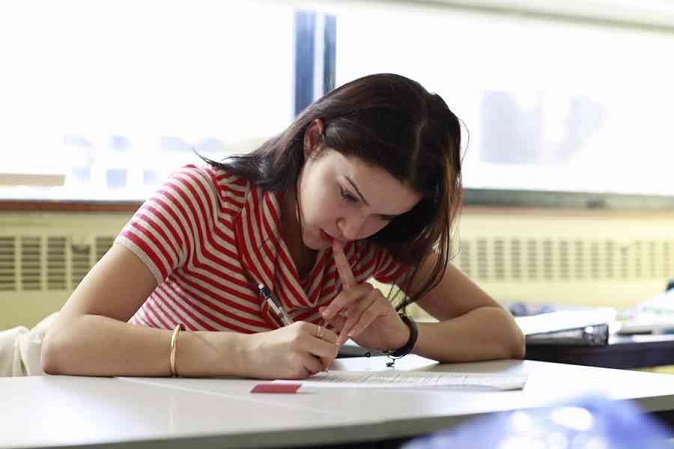 Coming Out on Top: A Guide to Exam Preparation
You may have heard of your professor saying that this is the best online courses to help you prepare for the GRE test. You may have read terrifying tales about your degree's licensure exam. Or maybe you're just someone who aspires to get better grades through sheer willpower, without necessarily being a genius. Read along, for this cheat sheet to exam preparation was made just for you!
Assemble Quality Resources
Exam preparation will always start with gathering the appropriate materials to guide you as you study. Think of anything you can utilize to expand your knowledge such as books, news articles, journals, or your own lecture notes. Before you grab the encyclopedia nearest you, make sure to consider the following:
Stick to credible sources
Nothing is worse than feeding yourself with false information, hence the importance of your source material's credibility. Physical materials such as books will always be more accurate than online articles and more recent editions are more reliable than those published five years ago. If you are not sure about what to work with, you can always ask an upperclassman or your professor himself for recommendations.
Take your notes seriously
Make it a point to always listen well during lectures and takedown essential information. Notes are like a do-it-yourself source material that you can tailor to your preference. Organized notes are not only just a visual feast, but they can also aid in better retention of salient points about a topic. Feel free to use colored pens and highlighters to make an important concept pop against the rest of the contents of your notebook.
Constant Practice Makes Perfect
You may have heard of this dreaded phrase that every student needs to have but no one seems to possess—study habits. Do not fear because forming one is still possible even though you are already breezing through your last few days of college. After all, what's the point of having the best books and notes when you don't even browse through them?
Know your magical hours
Figure out the time of the day when you are most effective and efficient at doing something. Are you more comfortable with late-night dates with your books? Or would you rather have a head start to your day by studying early in the morning? Go ahead with whatever floats your boat.
Motivation is everything
If you're the sort to get easily distracted, try treating yourself to something special once in a while to keep the fire burning. It can be something simple as little snack breaks after half an hour of reading or an episode of your favorite drama after you've ticked off everything in your to-do list.
Be Wise About Your Time
Nobody has all the time in the world and the same saying goes when preparing for an exam. It is never enough to simply study – you have to be smart at doing it, too!
Have a focus
Spend more of your precious study time on concepts and ideas that you have trouble understanding even though it may seem discouraging. You'll never know, this could make or break you in the next exam. Still, this doesn't mean you'll have to forget about the things you have mastered. Refresh yourself with them from time to time.
Don't forget your Zs
Exam preparation is an exhausting ordeal and sleeping might sound counterintuitive for someone who has to make the most of their time. Think again. Sleep might do you more good than harm, especially when your brain is at its limits.
Bonus Points: The Finishing Moves
Now that you have everything else in order, here are some random, yet proven tips to help you slay the next test:
Self-testing
Curious about how you'd fare in the actual exam? Find out by conducting your own simulations using old questionnaires or available quizzers. Not only will it help reduce anxiety, but it will also train you to develop practical tactics you can use during the real deal.
Power foods
It might not be much, but being particular with the food you eat while preparing for an exam can aid in getting better results. Munch on brain foods such as peanuts and fish fats to ramp up your brainpower.
Be on time
If possible, scout out your examination room a day or two ahead to familiarize the surroundings. Doing this will save you the hassle of getting lost on the big day itself and help you calm your nerves for the barrage of questions up ahead.
Exam preparation takes an insane amount of dedication to produce the desired results. Whether it's another surprise minor quiz or an exam that can change the course of your life, just keep these tricks in mind and you're sure to come out on top!